Squash Scottish National League Champions 2019/20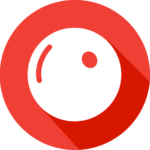 The Men's 1st squash team have become Scottish National League Champions for the first time!.
It has been a great effort with every member of the team playing their part.  It was no easy task as the team had to beat the team that finished 3rd in the European club championship last year and the team that won the national league last season as well as local rivals Newlands.
This qualifies Giffnock to represent Scotland at the European Club Championships in Riccione, Italy in September.  Congratulations to James Singh and his team on what is a fantastic first for Giffnock!  The #BestInScotland, not just #BestInTheWest.
Hopefully more to come from this history making team at the European Club championship.