Giffnock Community Outreach Project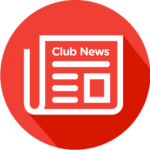 There is no play book as to how a club responds to an extraordinary event like the COVID-19 shutdown.  What is clear to us is that there is no point in claiming to be a"Giffnock family" unless we respond to this crisis in a manner befitting of a family in a time of need.
The Management Committee has been in constant contact with each other, and many members, with a view to supporting members, and the wider Giffnock community, with practical measures that can help everyone get through what are certain to be difficult days.
Today we are launching our Giffnock Community Outreach Project (Giffnock COP) which aims to ensure that while "you may be alone in your household, you never need be lonely".  This means that we have mobilised to be able to assist all those in self-isolation or simply alone in their home with a range of services, delivered by members and partner local businesses, which we hope will be of practical help to those most in need.
Our offers include:
1) Basic Foods Delivered Direct To Your Door.  We know supermarket home deliveries are now in short supply.  Thankfully our friends at Ca-Va Bar and Brasserie and Banco Bar & Kitchen have made their supply chain available to the Club and combined we are able to offer the following basic food stuffs, delivered direct to your door:
​Chicken Breast Fillets – £1.00 each (portioned to order)

Fillet Steaks – £5.00 each (individually vacuum packed)

Penne Pasta 500g packs – £1.00 per pack (other types of pasta may be available later)

Koka Soup Noodles (Chicken) – £0.50 per 85g pack

Eggs – £0.20 per egg

Milk – full fat and semi-skimmed only – 2 pints £0.80

Bread – White or Wholemeal Brown Bread – £0.80 per 800g loaf

Heinz Baked Beans (415g) – £0.80 per can

Sweetcorn in Water (340g) – £0.90 per can

Ambrosia Original Rice (120g) – £0.60 per can

Heinz Lentil Soup (400g) – £1.00 per can

Bananas – £0.30 each

Easy Peeler Oranges – £0.20 each

Ice Cream – Tubs only (see details below)

Cans of Soft Drinks – at cost (from our bar stock)

Bags of Crisps and Nuts – at cost (from our bar stock)

Chocolate Bars – at cost (Mars, Twix, Bounty, Dairy Milk, Dairy Milk Caramel, M&M Chocs, Maltesers)

1 Litre Cartons of Fresh Orange, Cranberry and Apple Juice – at cost
Please email
bookings@giffnock-ltc.co.uk
with your order.  We need your name, full postal address and a telephone number.  We will call you back to confirm the order and a delivery day and time.  Our plan is to use the Club Members who have volunteered to deliver your package, in a manner very similar to that used by supermarkets.  Our drivers will wear gloves, drop your order to your door and withdraw to enable you to take the order in without any direct contact.
We are taking orders from today, with deliveries to commence from Tuesday, 31st March 2020.  We'll get better at ordering as we go, so please bear with us if we run out of stock in the first few days.
This is available entirely at cost price, with generous support of Valentini's Cafe to underwrite any loss made by the Club.
2) Online Social Events.  We are trialling various video conferencing platforms to deliver a couple of monthly social events for members, so that you can continue to enjoy our social scene from the comfort of your own home.  We hope to start this with a Quiz Night on a Friday evening and will then move on to an Open Mic Night a couple of week later.  Look out for details by email – very soon!
3) Telephone Call Buddy System.  If you are self-isolating you do not need to be alone in your household as we will arrange for one of our volunteer members to call you at an agreed day and time so you can socially interact with someone from the Club.  We've some real characters volunteering to chat away to those looking for someone different to chat to, so let us know you would like a call by emailing your name, telephone number and preferred day/time of call to bookings@giffnock-ltc.co.uk.  We'll set up a call and let you know who will be calling and when.
4) Ice Cream Home Delivery.  We all love a treat but can't go anywhere to get one.  Fortunately members of Giffnock Tennis Squash & Hockey Club can simply order Valentini's Ice Cream for delivery to their door.  This offer is tub only with 8 flavours and 3 tub sizes.
1/4 litre Tub – £3.00 each

1/2 litre Tub – £5.00 each

Choose from Raspberry Ripple, Honeycomb Sensation, Chocolate, Kinder Surprise, Tablet, Strawberry and Cookies & Cream and Vanilla (in short supply).
A Valentini or a Club Member will bring your tub to you if you email your order to bookings@giffnock-ltc.co.uk, with your name, full postal address, telephone number and order details.  You will get a call back prior to delivery to ensure you are in and with details as to how payment can be made.  The ice cream supply chain remains available, although milk isn't being boiled so vanilla supply will run out soon.  Order before 12pm and we will try and ensure your delivery that afternoon.
5) Fish & Chip Home Delivery. With being in the house so often, it is nice to have someone cook for you and serve up hot food to your home with no fuss (and no washing up if you eat from the box).  Valentini's Fish & Chip shop in Newton Mearns is offering a home dlivery service, between 5pm and 9pm only, with orders taken online atwww.valentinisnewtonmearns.co.uk and all your chip shop favourites, including oven baked pizzas, pastas and kids meals, all available.
6) Giffnock Tennis Skill Challenges.  Launching next week, our coaching team will post daily video challenges to members on our YouTube channel, with our aim being to get you practicing some skills with tennis racket and/or ball(s).  We've a range of challenges already in the bag, with most suitable no matter where you live.  This does no require you to have a garden, let alone a tennis court at home, and is sure to be fun for all the family.  Just send us your video of your, your child, your parent or your grandparent trying to replicate the challenge posed by our coaches and we'll give out daily and overall prizes.
7) IT Support.  With everyone at home and logging in to the internet, there may be some who are not so tech savvy and who need a little helping hand to get their computer, laptop or tablet to do what they would really like it to do.  You will all appreciate that tech support around the world is pushed to its limits with so many people at home and needing support, so we are extremely lucky to have some experts in the Club willing to assist where and when they can.  Just email president@giffnock-ltc.co.uk with your query and we will arrange for someone to get back to you with advice as quickly as we can.
8) Expert Advice.  Again, we are extremely lucky to have the membership we do, drawn from such a cross range of expertise.  We have health professionals, lawyers and accountants, all willing to help those with queries in their field.  So whether you have a health issue that you don't want to trouble the NHS with while they deal with this crisis, need advice on a pressing personal issue, or need a hand to access some of the govenrments support for COVID-19 issues, please email president@giffnock-ltc.co.uk and we will arrange for one of our members to look into your issue and to get back to you.  Just one caveat that this is a limited resource offered by people already under a lot of time pressure.
All these offers are available to members of Giffnock Tennis Squash & Hockey Club and to your extended family.  Each service will be kept under weekly review to make sure we tailor it to meet member demands, if indeed there is a demand for each service.  We are, as always, open to suggestions as to what more we can do.
To those who have already volunteered to help, our sincere thanks and appreciation.  And if you can help in any of the ways indicated above we would love you to join our volunteers, each of whom is willing to offer their community help at this difficult time.
Rest assured, we are using the time afforded by this shutdown to ensure your Club is ready to hit the ground running when things return to whatever becomes our normal.  In the meantime, your continued support for your Club is greatly appreciated and we look forward to getting you back onto court, pitch and clubhouse just as soon as we can.