2018 Squash Programme – New Year Term (January – March) announced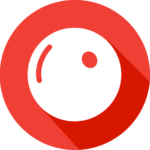 This new term launches on Monday 15th January 2018 for an 11-week block through to the school Easter holiday, with the final day of coaching on Thursday 29th of March.
You can download (and print) the flier for this programme – which details days, times and costs – below.
Please note:
Junior Club and Adult Club coaching is FREE with the associated club membership
Junior squads, Performance squads and Matchplay are all by invitation only. Please speak to Stuart to discuss access to specific sessions.
Junior squads are charged at £1 per hour and Performance squads are charged at £4 per hour, both on a block-basis
East Renfrewshire Schools Club sessions are free to all Primary 5,6 & 7 pupils, although sessions are subject to a maximum of 18 persons booked through Active School co-ordinators.
If you have any queries on these coaching classes please contact
For everything else the club offers on squash please see our Squash section.